Research has found that women are superior to men in most ways that will count in the future, and it isn't just a matter of culture or upbringing—although both play their roles. It is also biology and the aspects of thought and feeling shaped by biology. It is because of chromosomes, genes, hormones and brain circuits.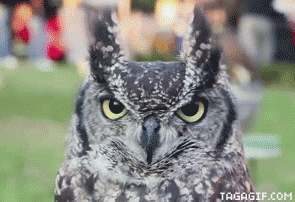 All wars are boyish. People point to Margaret Thatcher, Indira Gandhi and Golda Meir as evidence that women, too, can be warlike. But these women were perched atop all-male hierarchies confronting other hypermasculine political pyramids, and they were masculinized as they fought their way to the top. There is every reason to think that a future national hierarchy staffed and led by women who no longer have to imitate men, dealing with other nations similarly transformed, would be less likely to go to war.
As women come to hold more power and public authority, will they become just like men? I don't think so. Show me a male brain, and I will show you a bulging amygdala—the brain's center of fear and violence—densely dotted with testosterone receptors. Women lack the biological tripwires that lead men to react to small threats with exaggerated violence and to sexual temptation with recklessness.
Perhaps it is time for us to consider returning to the hunter-gatherer rules that prevailed for 90% of human history: women and men working at their jobs, sharing, talking, listening and tending children. Men didn't strongly dominate because they couldn't; women's voices were always there, speaking truth to male power every night around the fire. There was violence, and it was mainly male, but it was mostly random, accident more than ideology.
Specific yuks aside, there's a couple things that are meta-amusing about this. One, it's funny to see the WSJ, of all papers, blatantly trolling its own readership with articles you'd expect to see on the HuffPo. Two, I remember decades ago seeing mediocre stand-up comedians play with the conceit that women would make the world more peaceful and efficient. But the spirit of our age is such that, if you add in a smattering of neuroscientific buzzwords, those old jokes are suddenly fit to print as serious think-pieces.